SUMMER HAIR FT. THE RED SCARLET SALON
HI, friends all over the interweb! I have recently been in some sort of funky mood and didn't feel like posting too much content here on the blog. I was bored with my clothes, makeup, shoes - you name it. After thinking about it on a deeper level, I came to the realization that it was my hair. I was simply in a hair rut. I needed a change...desperately.
I was invited to visit The Red Scarlet Salon located in the most beautiful area of Thornton Park. They have recently changed their name and direction and I am so excited to share my experience with you. So, a little bit about my hair story. IT. HAS. A. MIND. OF. ITS. OWN.
I have always had this vision of having beachy, boho hair with caramel hues, just like J. Lo. But, it's always been such a struggle to get my vision in real life. I have asian hair, which naturally resists any product that you put in it, regardless of how strong this product is and I know how challenging it can be to work with hair like that. So, I usually don't have high hopes when it comes to hair coloring. But this time, I was wrong. I was scheduled for a hair appointment with a hair-master named Aixa. She was very patient as I told her my whole deal with hair and she listened so carefully to the "vision" I had. Aixa made me feel relaxed and we talked through the entire process. She checked in with me at every step of the process, just to make sure she was giving me what I wanted. I felt very confident with her from the minute I met her.
The end result was such a joyful moment. I was squealing from all the emotions about my new hair. It was so beautiful and I felt so beautiful, too. I think that's the part that most people enjoy when it comes to their professions that they love. A doctor who was able to cure a patient, a makeup artist that made someone feel beautiful for the first time, a teacher who encouraged her students to learn. Aixa was smiling with me and I could tell that it's made her so happy to see my happy about my hair. I really hope that each and everyone of you gets to experience The Red Scarlet Salon and try something exciting with your hair. Enjoy some pictures that we snapped of the whole process and check out the info for the salon at the bottom.
SURPRISE: if you visit The Red Scarlet Salon and use the code "scarlet", you will receive 10% off your service, courtesy of my awesome friends at the Red Scarlet Salon!
Much love,
Aida Zhan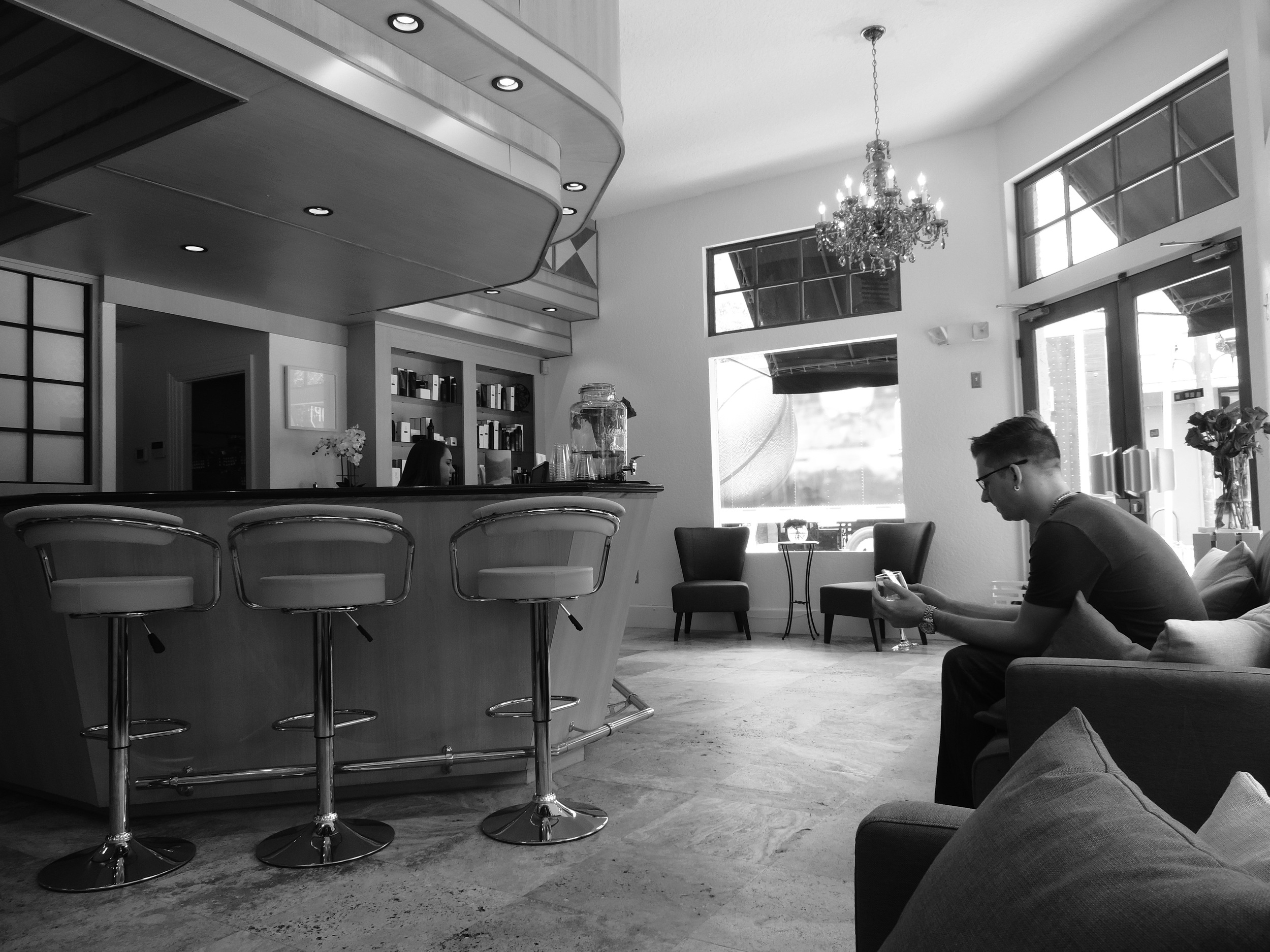 The Red Scarlet Salon
717 E Washington Street
Orlando, Florida
Tel: 407-246-5488
IG: @redscarletsalon